Saudi Arabia is again in spotlight of violation of human rights after arresting at least 12 bloggers and social media activists — their only crime is that:
"They discuss reforms and support women rights in Saudi Arabia"
The ALQST (Alqist) or Advocacy for Human Rights in Saudi Arabia (based in UK) has said, 13 activists including the fresh detainees are under travel ban since February 2019, now seven of them have been detained on Friday, April 4, 2019.
Who are the detainees?
These newly detained are not front-line activists, they are writers and social media bloggers who have been discussing reforms in the Kingdom of Saudi Arabia.
Salah al-Haidar: (Dual US-Saudi citizen), Son of a prominent women's rights defender Aziza al-Yousef who was temporarily freed from a prison in Riyadh last month and is on trial along with 10 other women's rights defenders.
Bader al-Ibrahim: (Dual US-Saudi citizen), A doctor and author of a book about Shia Muslim politics.
Khadijah al-Harbi: a pregnant feminist writer.
A feminist writer Khadijah Al-Harbi is also among the detainees. She is pregnant. This is such a terrible violation of human rights.
Why were they arrested?
All the arrested activists were campaigning for the 11 women on trial had campaigned for the right to drive and an end to the kingdom's male guardianship system.
Saudi Arabia continues to resist world pressure and have zero tolerance for rights activists.
Last month, 36 states at the UN Human Rights Council have criticised Saudi Arabia for detaining women's rights activists, and demanded their release. The European Union's 28 member states and eight others including Australia, Canada, Iceland, Liechtenstein, Monaco, Montenegro, New Zealand and Norway have been expressing significant concerns about reports of continuing crackdowns on human rights defenders, including women's rights activists.
Despite all the worldwide criticism and pressures, the Saudi authorities has been detaining digital activists and banning their international travels. KSA has also a very shameful record in targeting academics as well.
Anas al-Mazrou a Riyadh university lecturer was arrested on March 19. Days earlier a video of Mazrou filmed at a book fair, in which he publicly expressed solidarity with political prisoners and named some detained women's rights defenders, had gone viral.
Another U.S.-Saudi national, Walid al-Fitaihi, has been imprisoned in Saudi Arabia since late 2017, when the crown prince detained more than 100 businessmen, princes and officials in a purported anti-corruption sweep. Al-Fitaihi, whose family alleges that he's been tortured in prison, worked as a physician in the Boston area before he returned in 2006 to his native Saudi Arabia, where he helped found a hospital built by his family.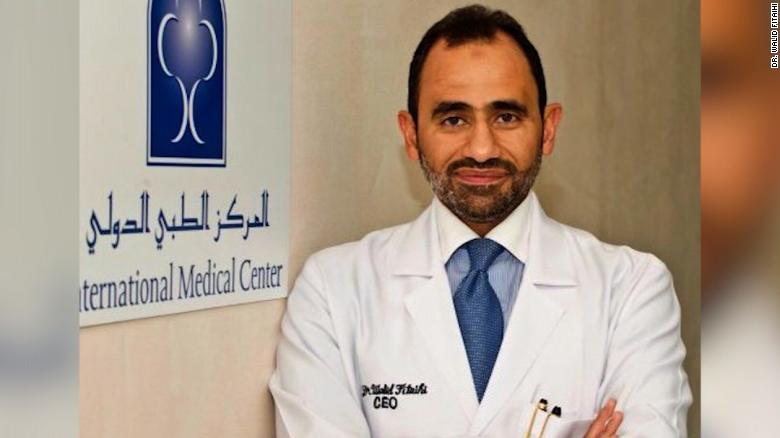 Loujain al-Hathloul, a female activist is under detention since May 2018. Her stated on Twitter this week that they are being pressured to remain silent about her arrest and her claims of torture.
Her siblings live outside Saudi Arabia, but their father, who resides in Saudi Arabia, was previously briefly detained after tweeting about his daughter's imprisonment.
It means, if one tweets about a prisoner or discuss such imprisonments on social media, — he/she is arrested by the lifelong kings of Saudi Arabia.
The women — some of whom have been held in solitary confinement for months — have told the court they were abused during interrogations, including being waterboarded, caned, electrocuted, sexually assaulted and threatened with rape and death, according to AP (news agency).
Dozens of other activists, intellectuals and Muslim leaders have been arrested separately in the past two years in an apparent bid to stamp out the opposition.
The World Economic Forum ranked Saudi Arabia number 141 out of 149 countries around the world for gender equality in 2018. — Honestly, Saudis should be on one among the top ten positions in this list. I can believe, they would be among the top ten worst countries, soon, if they continues suppressing public voices.
Saudi women still cannot travel, get married or open a bank account without a male guardian's permission.